The Johnson Family Scholarship is a scholarship fund started in 2012, by Waukesha South graduates Kelly Johnson (Class of '11) and Neal Johnson (Class of '09). The Johnson Family Scholarship created by the sibling duo, awards one scholarship to a graduating Waukesha South high school senior who demonstrates leadership skills, scholastic achievement, extracurricular and community involvement, and a desire to complete a post-secondary education.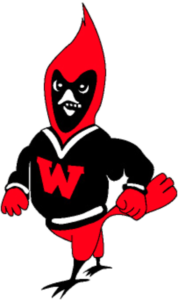 The Johnson Family Scholarship has awarded six recipients since establishment and continues to recognize one qualified and ambitious student leader in good academic standing that has a drive for success.
This Year's Recipient: 
Bailey Groh Rasmussen

and

Ethan Huskey

at the Waukesha South Honors Night.
Both will be attending the University of Wisconsin-Madison this Fall 2017!
Past Recipients:
2013: Kelsey Spangler, Indiana Wesleyan University
2014: Rebecca Krueger, University of Wisconsin-Madison
2015: Buchanan Cooley, University of Wisconsin-Madison
2016: Madison Unger, University of Tennessee-Knoxville